I love to give Gathering Guests special deals when they pre-order. Pre-ordering will happen AFTER you register this year. I'll send an email, with a link only guests are privy to, with fantastic deals on fantastic items. Two of the items – Bad Tags and Custom Barnwood Signs – will NOT be available at the Gathering, so ordering them at pre-order gets you something special, at a special price. They will be waiting for you when you arrive.
Bad Tags – you'll have 25 choices of fun sayings, with your contact info on the back
Barnwood Signs – Individually created, just for you, with your words

Gathering Logo Items & More – all significantly reduced ONLY at pre-order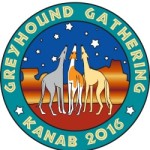 T-shirts, Sweatshirts, Hats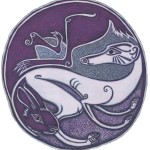 New design yet to be determined!
New this year – Dramatic Drawings. During Pre-order you'll have a greyt chance to 'win' a special item. There will be a few items for which you can purchase tickets, $5 each. There will be a limited number of tickets sold, so this means your chance of winning is much higher.
Once you register, before April 5th, you'll be able to order these items at Gathering Guests' discounted prices. This picture is from last year's offerings, and some items are still available in Greyhound Gang's Store. T-shirts, Mens Shirt, Hoodie, Book.