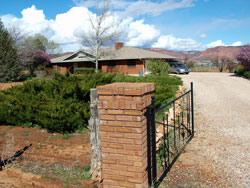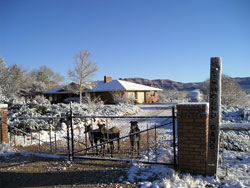 Surrounded by vermillion cliffs and southern Utah's constant blue skies, Greyhound Gang cavorts on almost three (fenced) acres of red sand in Kanab Utah. If you're in town, give us a call and visit the hounds.
Claudia Presto
999 S Hamblin Dr.
PO Box 274
Kanab, UT 84741
435-644-2903
claudia@greyhoundgang.org
I also attend events around the country talking to people about greyhounds and how they can live long, healthy lives. Check for the events I'll be attending here.
WHY I DO WHAT I DO
I cannot NOT do something to save these lives.
When you meet a greyhound, you'll know why. These dogs have souls which are beautiful, old and neglected. They deserve to be loved, and until the day I die I will love greyhounds and find good, loving homes for others.
Chief Seattle spoke of nature, our treatment of her and the sharing of this earth with all the creatures around us. We are as we treat others — two-legged, four-legged or no-legged. Every greyhound loved and adopted helps foster this balance.
Greyhound Gang believes in pro-responsibility to greyhounds, in open lines of honest communication, and in the belief that every greyhound born deserves a home.
"We must be the change we wish to see." —Gandhi.
I'm also lobbying for a spot in Doggie Heaven…