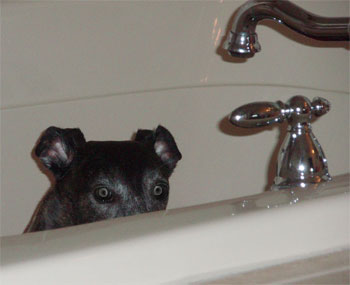 For some dogs, there can be a whole lot of shaking and drooling going on during holiday celebrations and thunderstorms. Every individual dog's reaction can be different.
From staying close to you, to pacing, whining, drooling, shaking, destruction, jumping at windows, hiding in a bathtub or closet and even biting – all these can happen when your dog is fearful – and fireworks can be a trigger.
Help your pets deal with their anxieties and fears in natural ways and positive changes can occur.