I love to give Gathering Guests special deals when they pre-order. Pre-ordering will happen AFTER you register this year. I'll send an email, with a link only guests are privy to, with fantastic deals on fantastic items.  Two of the items – Bad Tags and Barky Dog Designs – will NOT be available at the Gathering, so ordering them at pre-order gets you something special, at a special price. They will be waiting for you when you arrive.
Bad Tags – you'll have 25 choices of fun sayings, with your contact info on the back
Barky Dog Designs – Jewelry – not made anywhere else! Unique to you and your family with gemstones, coins, silver. Incredible! Gorgeous! To Drool Over!
Gathering Logo Items & More – all significantly reduced ONLY at pre-order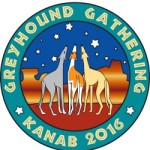 T-shirts, Sweatshirts, Hats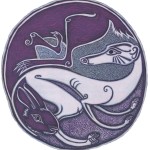 Yin Yang – Be the Change
Stained Glass – Greyhounds ROO-L
Greyhound Gang – Vintage Ladies Powder Puff Football T-shirts
Additionally, you can purchase raffle tickets in advance too, with a discount. Greyt  Bucks/Raffle tickets are used:
– for over 200 items valued from $5 – $200
– at the Wheel of Fortune,  Nail Trimming, Bear Wrestling, Pet Painting
Once you register, before April 5th, you'll be able to order these items at Gathering Guests' discounted prices. This picture is from last year's offerings, and some items are still available in Greyhound Gang's Store. T-shirts, Mens Shirt, Hoodie, Book.